Bahía Asunción is a small town located on the Pacific coast of Baja California Sur, within the Vizcaíno Desert Biosphere Reserve. It is about 3 hours southwest of Guerrero Negro. On our trip to the area April 29 - May 3, 2010, we visited a couple of different areas with local friends to look at plants and make an inventory list of what we saw.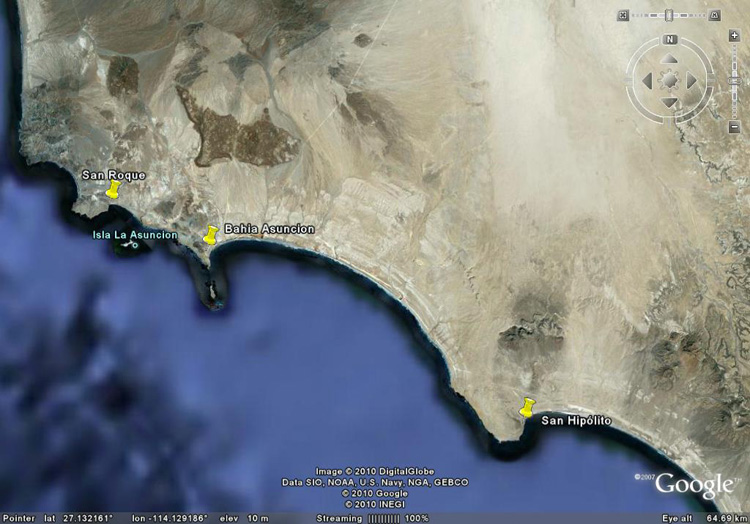 Flowering for most winter annuals had already peaked earlier in April while many shrubs were just beginning to bloom. Overall, there was a surprising number of plants in flower. It required a lot of eyes to find many of them because they were very tiny annuals that just disappeared into the surrounding gravelly soils.
On this, and the following pages, you will find some of the plants we saw. We'd like to thank our friends for providing some of the photos on these pages (see credits below photo). You can also see photos of the areas that we visited, including San Roque and San Hipólito, on this page.
Click on any photo for a larger image.
Plants are listed A-Z by family, then A-Z by species. Common names in English and Spanish are noted if available.
---